Robina State School OSHC provides a safe place where children can engage in a range of play and leisure experiences that allow them to feel happy, safe and relaxed, interact with friends, practice social skills, try new activities and learn life skills.
Robina State School OSHC believes that the best interests of the children and their right to learn play and grow in a safe and nurturing environment is the primary consideration in all decision making at the centre and is visible in the actions, interactions and daily work with the children.
Our centre is guided by "My Time, Our Place" – Framework for School Age Care in Australia and is committed to providing a quality service with a holistic approach whereby:
The children's physical, emotional, social, cultural and religious needs are met in a safe, caring and supportive environment.
Programs are designed to cater for differences in ages, skills, interests and abilities through a variety of recreational and challenging activities.
Our centre aims to create a relaxed, home-like atmosphere where children have the choice of a range of activities including art, craft, games, sport and outdoor play.
Children, parents and staff are treated with respect and their individual uniqueness is acknowledged and valued.
Our centre encourages parental and community participation and welcomes suggestions and open discussions on all issues relevant to the centre's operation.
Robina OSHC has an "open door" approach whereby parents are welcome at the centre and any queries or concerns are treated in confidence.
There are a range of supervised activities available at Robina Outside School Hours Care.
Outdoor play / adventure playground
Sports
Arts and crafts
Cooking
Child-led activities
Home corner
Indigenous corner
Indoor activities (e.g. homework, reading, board games, DVD's, colouring, lego & building blocks)
All Robina Primary School students are eligible to attend our centre, from Prep to Grade 6.
Vacation Care is a community service, therefore all Primary School students are eligible to attend.
Under new Government requirements, our centre must hold a current Child Care Licence.
We are licenced by the QLD Office for Early Childhood Education and Care (Ph 1800 637 711) under the National Law & Regulations, thus allowing us to provide a quality monitored service to our community.
Due to these requirements, we can take a maximum of 135 children per morning, 135 per afternoon and 135 in Vacation Care.
We take enrolments at the end of Term 4 for the following year which may secure places for children depending on availability.
However we have an ever increasing number of families wanting to utilise our centre, therefore we maintain a waiting list which is continually updated.
Our centre caters for children from Prep to Grade 6. Family participation and feedback are much appreciated.
Our Policy and Procedure Handbook, including our Grievance Policy, is obtainable at the OSHC office for your perusal.
Before School Care
$17.00 = Includes breakfast (before 8am)
After School Care
$24.00 = Includes afternoon tea
Vacation Care
$55.00 = Excursions & in-house exhibitors incur extra costs
NOTE: Account is to be paid to date and deposit paid in advance before any bookings will be considered.
Late Fees
$10.00 per child late/non-cancellation fee
(Centre must be notified by 7:00am on the day for Before School cancellations, 12:00pm noon on the day for After School cancellations and 10:00am for Vacation Care cancellations.)
$25.00 late fee will apply from 6:00pm – 6:10pm then $1 per minute thereafter.
Fees are to be paid weekly. If the account falls into arrears and attempts are not made to rectify, your child's place may be jeopardised.
If your child has permanent bookings and is absent for any reason and they are unable to be replaced, you will be charged for these days.
For a full list of the services Policies and Procedures see the link below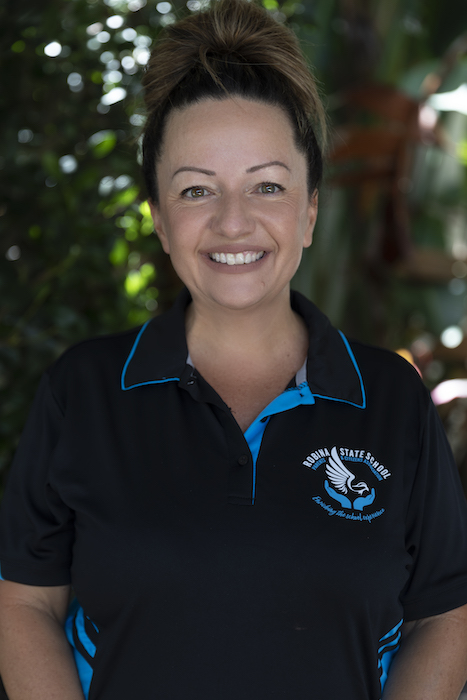 Lisa Turner
Lead Coordinator
Robina State School P&C Association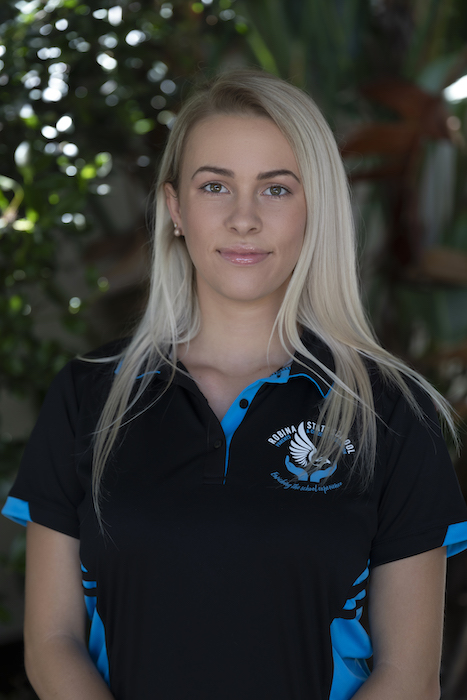 Emma Ellis
Assistant Coordinator
Robina State School P&C Association
HOURS OF OPERATION
Monday – Friday
6:30am – 8:45am (BSC)
3:00pm – 6:00pm (ASC)
Vacation Care
6:30am – 6:00pm
Closed Public Holidays
CONTACT US
Robina State School
1-13 Killarney Ave,
Robina QLD 4226
(entry via Glen Eagles Drive – behind CPAC hall)
PH: (07) 5575 9953 (6:30am – 6:00pm)
PH: (07) 5562 4135 (6:30am – 8:45am)
MOB: 0429 869 830
FAX: (07) 5575 9953
E: oshc@robinasspandc.com.au
Click here to add your own text