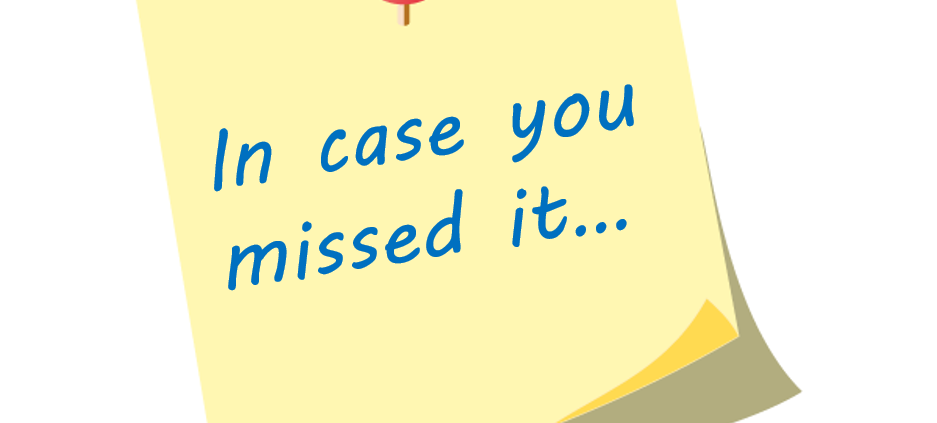 With loads of exciting things in the works and pipeline for the Robina SS P&C, here is a quick recap of our May P&C meeting…
JUNIOR TOILET BLOCK
Approximately 2 years ago the P&C funded the refurbishment of the Senior toilets (toilet block opposite tuckshop). We have since been gathering quotes to have the junior side completed.
At the May meeting we agreed and accepted a quote. So, along with this quote for fittings and a previously approved quote to re-do the flooring we are now ready to start work on this long awaited project. This work will be completed as soon as is possible within the school requirements.
Did you know? As per P&C Qld requirements for any work the P&C wish to complete over the amount of $20,000 we are required to attempt (and hopefully get) 3 separate quotes to be tabled and voted on at a general meeting!!
EARLY ARRIVAL AT SCHOOL
Questions were raised about the impact of students arriving before 8:40 in the morning. All children are required to sit in the tuckshop area if they arrive before 8:40am. This is due to the restricted supervision available at this time. Mrs Baker asks for co-operation with this issue by asking that parents encourage children to go straight to tuckshop area if they arrive at school before 8:40am and not allow the children to play on the equipment or run around the school, thank you!
PLAYGROUND UPGRADE
Thanks to our parent volunteer project manager, Jodhi Roberts, we have now started the process to have the year 1 playground upgraded.  Jodhi has been busy gathering quotes and information and has provided us with 2 initial design concepts.  Both these companies are Australian Made and were given the same brief and have both come up with some great ideas. These design concepts will be made available for any one who wishes to see them and we would love to hear your feedback. The children will also be shown these concepts and also have a say on their preferences. As the major contributor to our fundraising efforts OSHC families are also strongly encouraged to give feed back. Huge thanks to Jodhi for all the work she has already done!
BOOK FAIR
Book fair will be running in week 6. The theme is "Paws for Books" and we will be incorporating a fancy dress day on the Wednesday. Children are encouraged to come dressed as their favourite "pawed" book character. To make book fair a success we will require some volunteers to help the children with their book selections. Please see the attached Sign Up Genius if you are able to help out. https://www.signupgenius.com/go/60b0a4aaaa72ca7f94-book
CPAC
Management of the CPAC has been passed over to the P&C Operations Manager, Elisha Salkeld. By having one contact for all booking enquiries the hope is that this will reduce the possibility of "double booking" and allow us to keep better records of hirers and work or repairs that may be required.
TUCKSHOP
New tuckshop menu now available. Book fair meal deal will be on Wed 23rd May. All orders need to be received by Mon 21st. It was agreed that the P&C will purchase a coffee machine to replace the one that broke down earlier in the year. It should be available shortly along with a coffee and muffin deal from the tuckshop!
COMMUNITY LIAISON OFFICER REPORT
Parent contact subscriptions slowly increasing, keep them coming in. Coles for Sports vouchers need to be returned to school NOW! Mothers Day stall was a great success with Harry E winning the hamper. Jump Rope for heart will be on Wednesday 23rd May, online sponsorship forms can be created where you can collect sponsorship for your child. Greatest Race will be running again this year, information will be coming through soon.
TREASURERS REPORT
Report is for April: Tuckshop and Uniform shop slightly lower due to 2 weeks holidays in April. OSHC figures were also lower due to the lower number of bookings for vacation care during the Comm Games. Mother's Day figures will not show until the next month's reports. Fundraising events still to be confirmed so figures are not included on report. Chappy Paul payment of $5,000 was made in May. Motion's to transfer $30,000 from OSHC to investment account, $20,000 from Investment to general & $10,000 school contribution from general account were all accepted.
PRINCIPALS REPORT
Congratulations to the music department on the success of the music open week last week, we had approximately 300 parents visit. We ask that all students ensure they bring all equipment/uniforms necessary for interschool sport sessions each Friday. The timetable is being circulated and is available on line for parents reference. Student council are currently planning a competition roster for lunch time and should be ready to start next week. Coding and Robotics have started again for Prep to Year 4. A new Responsible Behaviour plan has been created and will be finalised with staff input shortly. This plan will incorporate a new programme around the "5 Keys to a Successful School Life".
Next meeting will be 13 June 2018, hope to see you there.
https://robinasspandc.com.au/wp-content/uploads/2018/05/Picture1.png
672
937
Louise Duncan
http://robinasspandc.com.au/wp-content/uploads/2018/02/PC-Logo-round-500-2.png
Louise Duncan
2018-05-11 22:31:27
2018-05-20 22:44:02
P&C Meeting Recap - May