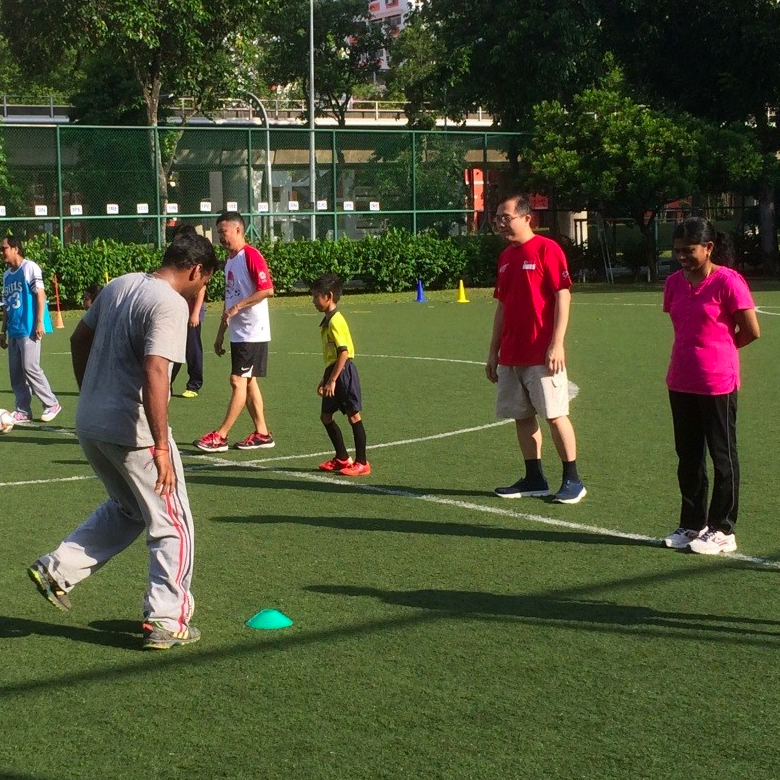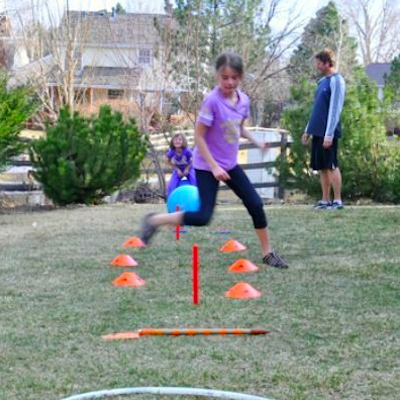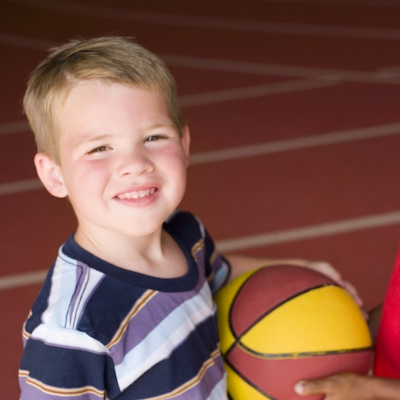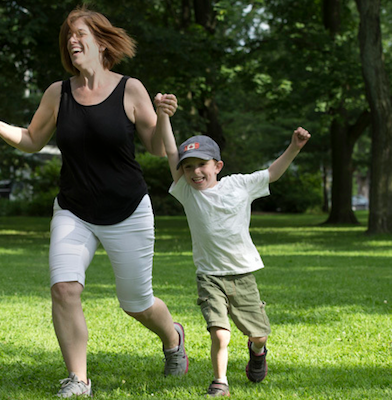 What is it?
The Greatest Race is an "Amazing Race" inspired family event in which teams of 2 (e.g. a parent or adult & child) solve clues, find checkpoints and complete fun challenges to score points. It is a hilarious mish-mash of an obstacle course, a scavenger hunt, a treasure hunt and a team race all bundled in together for an unforgettable day of family fun and adventure.
Questions?
Do you need to be fit?
Not at all! The challenges are designed for all ages and abilities – and you don't have to complete them all. It's not about winning, it's about having a great time!
What sort of challenges are they?
We can't give away too much, but think shooting hoops, building card houses and dribbling soccer balls through a maze.
Can the same parent participate in multiple teams (with different children)?
Yes – if you have multiple children participating at different times, the same parent or adult may participate more than once, but each child may only participate once at the time slot designated for their year level.
Times & Tickets
Each year level will have 40 mins to solve clues, complete some challenges & and collect as many points as possible. You don't have to stay all day, but you should plan to arrive at least 30-60 minutes before your start time to pick up your starter pack and get prepared, and there will be pre & post-race food and festivities so you may want to stick around afterwards.
12:00pm: Prep & Year 1
1:00pm: Year 2 & 3
2:00pm: Year 4, 5 & 6
You don't have to win the race, to be a winner! Random prize draws just for entering!
Even though it's called the Greatest Race, it's not all about winning – it's about having a fun-filled day of memorable family fun. Get your team together and have a go!

VOLUNTEERS NEEDED: We also need plenty of helpers to make this awesome event happen. If you can lend a hand, please register here: https://www.signupgenius.com/go/5080E4AA5AF2BA1F49-thegreatest1
One (Robina State School) student and one adult in each team – and yes, you can get aunties/uncles, grandparents or friends involved if you want! It's not restricted to just parents.

WANT TO PAY MANUALLY?
Unfortunately this year we can only offer online registration, as we are being urged by Ed Qld to move towards a cashless setup. If you have any problems registering online, please email fundraising@robinasspandc.com.au for support.
REGISTER YOUR TEAM NOW AND GET SET FOR ONE-OF-A-KIND FAMILY FUN EVENT!!!