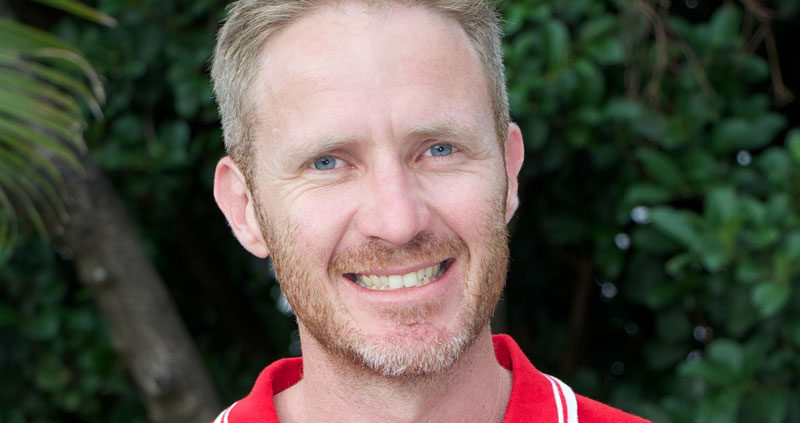 It's Chappy Week – and Chappy Paul needs our help!!
Robina is very fortunate to have our very own Chappy Paul available to support our students, teachers and even parents with social, emotional and spiritual support. You may not be aware, but he also facilitates additional leadership development for our school leaders and unique learning and growth opportunities such as chess club and table tennis during breaks.
But in order to maintain the great work Chappy Paul is doing, he needs our help! You see, the Government contributes less than half the cost of having a chaplain at our school — the rest is up to us (the school community and P&C) to raise funds to keep Chappy Paul at our school 3 days per week to continue the amazing and valuable work that he does.
What does a chaplain do?
Chaplaincy Services provide social, emotional and spiritual support to school communities.  SU QLD Chaplains provide positive adult role models for students. Chaplains are present in schools at the invitation of the Principal, in consultation with the local community, and with the support of the P&C Association.
Paul McGuire, affectionately known as "Chappy Paul" is our current Chaplain, working Wednesday, Thursday & Friday and has been supporting our students since 2013. As the Chaplain, Paul is actively involved in a range of school activities and aims to build rapport with students ensuring they have a trusted friend should challenging circumstances arise.
Students may request to see the Chaplain in an individual basis for support in personal matters. Parental consent forms will be needed for these support sessions.
Parent's may also engage with the Chaplaincy service for support and can contact Chappy Paul via the school.
Programs that are currently being run include:
Boot Camp – Breakfast and Exercise program – Friday 8am
Chess Club – Social Play in the Library, All levels – Wednesday 1st Break
Chess Coaching – Coaching for all levels – Wednesday + Thursday 3-4pm $86 a term (paid via Munch Monitor)
Table Tennis – Thursday First Break – CPAC, weekly rotation of each grade, 4 through 6
Seasons for Growth – Grief and Loss program, available as needed for students suffering loss, grief or bereavement. Run with peers in groups of 4.
Bunnings Builders – basic building projects – as needed or as opportunity/ideas arise
Champions Academy Leadership Program – Thursday mornings 8am – 8:45am available to all Badged student leaders.
Lunchtime Play – Social Play in Chappy's room. Wednesday + Thursday 2nd breaks.
How can you help?
Chappy Paul needs to raise over $20,000 in 2017 to stay at our school.
There are numerous fundraisers happening during the year to support Chappy Paul, and we want YOU to get behind them! Here is one coming up real soon:
K's for Kids — Sat 17 June: Fun Run /Walk for the whole family! Click Here For Full Details & Registration
Make a Donation: You can even make a donation directly to Chappy Paul  
Do you have a fundraising idea for Chappy Paul? Leave a comment below and let us know your thoughts!
If you'd like to volunteer your time or expertise to help Chappy Paul with some fundraisers, please send your details to Katrina Voevodin at vp@robinasspandc.com.au.
https://robinasspandc.com.au/wp-content/uploads/2017/05/chappy.jpg
600
800
Robina SS P&C
http://robinasspandc.com.au/wp-content/uploads/2018/02/PC-Logo-round-500-2.png
Robina SS P&C
2017-05-16 17:24:39
2017-05-18 15:08:14
Chappy Week: 15-19 May