Robina State School P&C Tutoring Program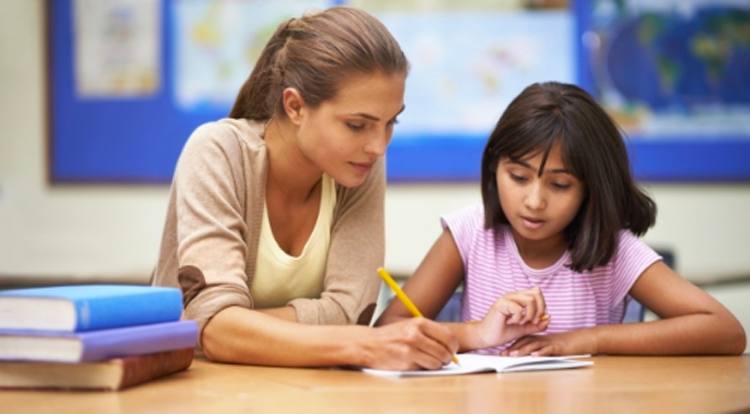 The Robina State School Parent and Citizens' Association provides families with the opportunity to access a cost effective outside of school hours academic tutoring service on the school site.
The Outside Schools Hours Tutoring Service has a designated Supervisor who manages the program. They coordinate the tutors, the applicants, arrange groups and timetable, The Supervisor liaises with Robina SS and the applicant's class teacher to profile the applicant as a learner.
Tutoring is available for English and Mathematics. English tutoring includes reading intervention and remediation, writing tuition and word study incorporating phonics, vocabulary and spelling. Tutoring for students with a dyslexia diagnosis is available only through individual student sessions.
The tutoring service works in partnership with the school and a profile of the student is obtained from the child's teacher. In addition, benchmark assessment is completed to assist with program development. Progress is monitored and feedback provided to the parent after four sessions.
The tutoring service operates between 3:30-5:30pm on Monday to Thursday. Two session per afternoon are scheduled for Week 2 to 8 during each school term.
| | Monday | Tuesday | Wednesday | Thursday |
| --- | --- | --- | --- | --- |
| 3:30-4:30pm | Session 1 | Session 3 | Session 5 | Session 7 |
| 4:30-5:30pm | Session 2 | Session 4 | Session 6 | Session 8 |
The tutors are qualified teachers, students studying to become teachers or teaching assistants with specific training. Sessions will be arranged such that teaching students or assistants operate on the same afternoon as a qualified teacher who will coach and mentor them.
SERVICE COST
Individual Session – (one-on-one for 1 hour) $55 per student / per session
Group Session – (2 or 3 students for 1 hour) $30 per student / per session
CONDITIONS OF PARTICIPATION
Applicants must commit to a minimum of eight sessions which will be timetabled according to the requirements of the program.
Session preferences may be requested but the Supervisor is responsible for managing the timetable, structure of groups and tutors and will allocate sessions based on availability.
Payment is required to be paid in advance by way of Munch Monitors and is charged in 4 week blocks.
24 hours' notice is required of session cancellation. In cases where sufficient notice is given, a makeup session will be offered if a mutually suitable time can be found. Otherwise a refund will be given for that session. If insufficient notice is given full charge for that session will be applied, as the cost of the tutor will still be incurred by the P&C.
Cancelling a session can be done via the school office or by emailing tutoring@robinasspandc.com.au.
The parent or guardian signing this agreement will be liable for all fees incurred during the program.
The Robina State School Parents and Citizens' Association reserves the right to refuse participation if an outstanding account exists for the participant or their family.
TUTORING APPLICATION FORM