Posted 3 weeks ago by Mandy Fahey
3 x Dresses - $20.00 each. 2 have been worn approximately 5 times each and 1 has never been worn at all. My Daughter still goes to the school but now requires size 10.
Posted 1 month ago by Tony Jupp
Sport Uniform Great used condition  $7 each item or $30 for the lot, 3 size 6 sport shirts. 3 size 6 sport shorts.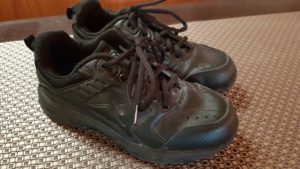 Posted 4 months ago by Rebecca Bullock-Smith
I have a bulk amount of school uniforms for sale, ranging from size 4 to size 10. Bucket hat (Falcons – red) x 1 ($10) a few months old Robina Dress shirt (2 x word...