Posted 3 days ago by Angela Dixon
Black leather asics gel trainers. Excellent condition . Cost $120 new.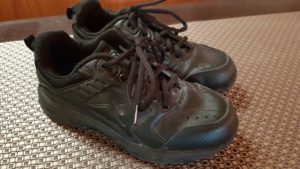 Posted 6 months ago by Rebecca Bullock-Smith
I have a bulk amount of school uniforms for sale, ranging from size 4 to size 10. Bucket hat (Falcons – red) x 1 ($10) a few months old Robina Dress shirt (2 x word...