Buy or sell your pre-loved Robina State School uniforms, bags & instruments here!
Do you have some Robina uniforms, bags, hats, instruments or other gear that your children have grown out of or no longer need? We want to make it easy for you to re-home these items to another Robina family with our online "classifieds" style pre-loved uniforms page! Simply list your item on the website for sale, or browse the listings and find something to buy.
Posted 4 days ago by Paula Leslie
I have 2 x Girls dresses - Size 6. $15 each Dresses are used, however I believe they are still in very good condition. Welcome to try before you buy 😊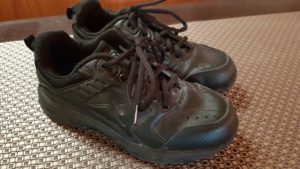 Posted 12 months ago by Rebecca Bullock-Smith
I have a bulk amount of school uniforms for sale, ranging from size 4 to size 10. Bucket hat (Falcons – red) x 1 ($10) a few months old Robina Dress shirt (2 x word...